Our homes are our most valuable, treasured assets. If you're building a new home, or you're undertaking remodeling work on an existing property, it's natural to want to ensure that your home is in the best possible hands.
In this guide, we'll provide advice to help you choose the best construction company.
How to find a reliable, trustworthy construction company
Finding a reliable construction company is probably the top job on your list if you're planning to renovate your property, you're taking on a fixer-upper, or you want to build your own home.
When you invest time and money into any kind of home project, you want to ensure that your asset is safe and that you will end up with a finished article that matches your vision! There are hundreds of companies out there, so how do you go about finding the best firm for your construction needs?
Ask for recommendations
If you have friends, family members or colleagues who live or work in the area in which you are buying or building, or you know your neighbors well, asking for recommendations is a brilliant way to find reputable, dependable construction companies.
If you know that a neighbor has had a positive experience, or you've seen the results of renovation work at your sister's house, for example, this should provide peace of mind that your home will be in good hands. Ask them all about their experience with the company and be sure to ask if they would recommend the company they used, and why.
Read reviews
Did you know that over 90% of us now read reviews before we buy products or spend money on services? Online reviews carry more weight than ever, and they provide a useful insight into how companies interact with customers and the level of service they offer.
Customer reviews are often associated with products, such as electrical appliances, and businesses like restaurants and hotels, but they can be hugely beneficial for web users who are looking for contractors and construction firms! Reviews are based on personal experiences and they tell a much more detailed story than reading about a company in an 'about us' section of a website.
Look for companies that have a large number of reviews and positive comments and ratings, and make sure you view verified reviews. Statistics suggest that reviews are much less commonplace for building companies than other types of businesses.
While hotels have an average of 309 Google reviews, construction businesses have just 11! As a potential customer, it's a good idea to look for companies that have more reviews and to utilize sites that are geared towards the construction sector.
Use search engines
If you don't have the benefit of local knowledge or recommendations from friends and family, search engines can be incredibly helpful. You can use search engines to locate businesses in the area by entering a phrase like construction company near me. Filter the results according to your exact location and the services you're looking for.
Your search will present you with a list of results that match the criteria, and you should also be able to see review scores and testimonials and feedback. You can click on links to read detailed reviews and to browse company websites to find out more about individual businesses and what they offer and find contact details.
It can also be helpful to use social media to find local businesses. More and more companies are setting up social profiles. Social networks offer a way for customers to interact with businesses and get to know the brand better, and you can also access reviews written by previous customers.
Local advertising
Many local businesses utilize traditional marketing techniques to attract customers and spread the word about the services they offer. As well as searching online and using social media, you can also look for building and development firms in magazines, newspapers and local listings.
What to look for in a construction company
If you've been actively searching for a construction company in the local area, you may end up with a long list of names. If this is the case, it's wise to think about what you're looking for and what matters most to you. Here are some tips to help you find the best people for the job.
It's a big step to put your trust in a team of people you don't know when it comes to doing work to your home or building a new house! You can lower the risks of unexpected obstacles and poor customer service by opting for a company that has an excellent reputation.
Check references, read verified reviews, ask around for recommendations and don't be afraid to ask questions when you meet representatives to talk about your project! Ask to see a portfolio, talk about previous clients and find out more about the company, its history and its ethos.
Results and track records
If you have grand plans for a stunning extension, or you're preparing to start a building project, you want to make sure that the company you hire can turn your vision into a reality. It's beneficial to look at previous work, to analyze results and to check the company's track record. Look through images, talk to customers who have used the business before and choose a firm that is proven to deliver outstanding results.
When you hire a construction company, you don't just want to find a business that will create a fabulous kitchen or revamp your bathroom. You want to ensure that the experience will be as seamless and stress-free as possible.
Customer service plays a critical role in attracting and retaining customers. Working with polite individuals who arrive on time, return calls and work efficiently and neatly will make the process much more enjoyable. Look for comments and feedback related to customer service when you're researching.
Communication is vital when it comes to home improvement, construction and interior design. As a customer, you want to be able to speak to people when you have questions, to engage in open conversation to share ideas and discuss suggestions, and to enjoy peace of mind that somebody will answer the phone if you have a query or a problem!
If a business never returns calls, it's impossible to speak to an actual person, or you feel like the person you're talking to is rude or abrupt, this can have a major bearing on how you view the business! Analyze reviews and try to arrange calls or consultations with the firms on your short-list. Opt for a company that has a friendly, approachable, courteous team and an established customer support system.
Every customer wants to feel like they're getting the best deal. When you're looking for a construction company, compare quotes and ask for full written breakdowns. You don't want to encounter hidden costs along the way.
It's always best to focus on value for money, rather than the lowest price, especially in construction where cutting corners can contribute to significant issues!
Not every construction firm is the same, and some will offer a more diverse range of services than others. During your search for the best company, think about your individual needs and requirements and decide which kinds of services will benefit you most.
You might be looking for a company to help you build a house, for example, but do you want to hand over every aspect of the project. Or, are you keen to utilize different contractors? Are you looking for a company that will undertake structural work, but also sprinkle magic with interior design expertise?
Experience is incredibly valuable in the construction industry. Hiring experienced workers can help to maximize the chances of success and eliminate mistakes and unexpected delays. Search for a business that has a team of experienced, highly-skilled workers and the portfolio to match.
If you have specific ideas or demands, for example, you're building a new house that is unique in its layout or its material makeup, you may wish to look for a company that specializes in that area. Keep what is best for the construction project in mind at all times.
Industry awards and recognition in the press are usually positive signs. In many cases, you'll be able to find information about previous awards and commendations on a company website. If there isn't any relevant information, ask the company directly via a phone call, email or online inquiry.
Insurance, guarantees and licenses
Before you sign on the dotted line, make sure that the company you choose has the relevant licenses and insurance cover, and ask about guarantees.
In many cases, when you hire a company to undertake building work, the work will be guaranteed for a period of time. If you have a guarantee, this means that you can benefit from repair work within the specified time-frame.
It is essential to ensure that every company you deal with has the appropriate liability cover.
Questions to ask before signing on the dotted line
Before you sign a contract or pay any money, here is a list of questions to ask:
Is this quote final, and does it include everything? Are there any additional or hidden fees?
Is the work guaranteed, and if so, for how long?
Is your team fully licensed and insured?
How long will the work take? (It may not be possible to give an exact time-frame, but you should have an accurate idea once you've discussed the project in detail and worked on plans.)
What are the payment terms?
How long has your business been operating?
Can you provide references?
When would the project start?
Can you provide a project schedule?
Are there customer support options available?
What happens if I change my mind, or I'm not happy with the work that has already been completed?
What does Vesper offer?
If you're on the hunt for a construction company you can trust, Vesper Construction crosses all of the boxes! As an integral part of Vesper Companies, a full-service business, which has been operating for over 30 years, Vesper takes care of all your construction needs.
From home building and redevelopment to home improvement and interior design provided by subsidiary, Interiors by Mary, Vesper Companies can cater to the needs and preferences of a broad spectrum of clients. Vesper Construction offers a comprehensive range of services that can be combined to create any custom package.
As well as boasting an excellent track record and an impressive portfolio, Vesper Construction also prioritizes customer service! It's hugely important to our team that clients feel comfortable discussing ideas and that they trust that their home is in safe hands.
Our experienced team is on hand to ensure that the finished product is perfect, but also that the project runs as smoothly as possible from the outset. Our team endeavors to work efficiently, minimizing mess and treating every home as if it were their own.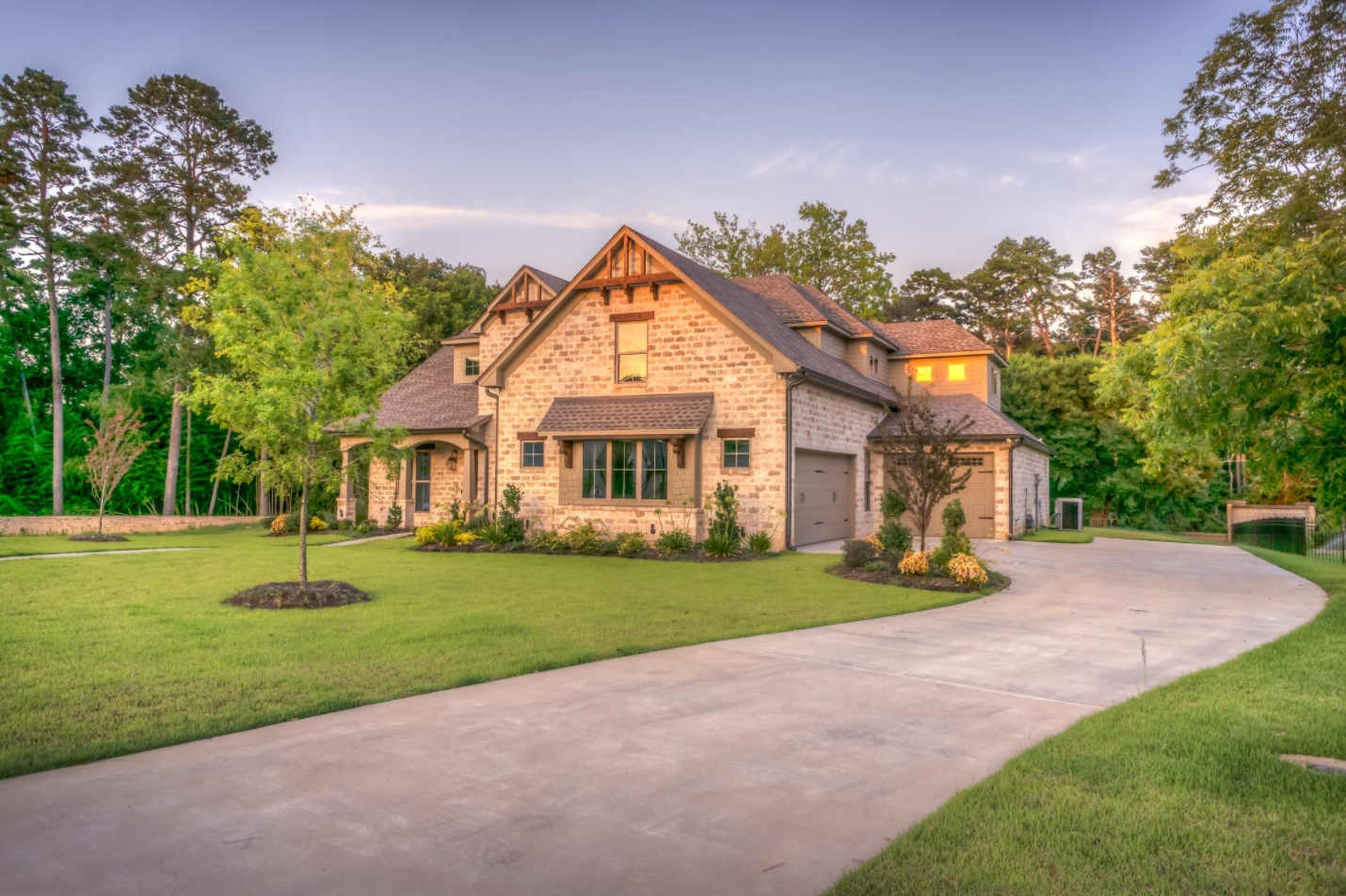 Summary
For most of us, our homes are our most precious and valuable assets. If you're planning to remodel, revamp, redecorate, renovate or even build a new house, it's understandable to want to hire the best construction firm for the job!
The best way to ensure you make the right decision is to spend time researching, to read reviews and ask for recommendations, and to meet with representatives to get an idea of how the company works and what it can offer you.
Vesper Construction is an established business with an outstanding reputation and track record. Offering a diverse range of services to suit every client, Vesper Construction can help you build or design the home of your dreams.
If you have any questions about the services on offer, you'd like to find out more about the company, or you're keen to talk to our friendly team about your ideas, don't hesitate to get in touch today!