Many people start going through listings and meeting with real estate agents first thing when they decide that they want to move. Buying a property that already exists has advantages, but have you ever thought about building your own home?
If you love the idea of being involved in the design of a beautiful, custom haven, building could be the ideal solution for you.
The first steps to building your new house
Building a new house involves working through a list of tasks. To make the process as simple and stress-free as possible, it's wise to plan in advance and to work methodically to ensure that you've checked every box. Here are some tips to help you get started.
Deciding where you want to live
We are all familiar with the old adage, 'location, location, location.' For the majority of prospective homeowners, the location is one of the top priorities.
You might already know exactly where you want to live, but if you're open to ideas, it's worth taking your time to get to know different areas. Research property prices and get an insight into the local market. Think about what matters most to you when selecting a neighborhood.
Do you want to be close to friends and family?
Are you looking to build close to a good school?
Do you want to be near your place of work?
Once you've figured out the practicalities, consider your lifestyle.
Are you a fan of the great outdoors?
Would you like to look out over open fields?
Would you prefer to be close to the action in the city?
When you've got an idea of where you want to live, establish a search area and start looking for the perfect plot.
Setting a budget
Before you start your search for the land that will one day house the home of your dreams, it's a good idea to figure out your finances and set a budget for the project!
Buying and building are very different when it comes to budgeting. When you buy a house, you pay the agreed price plus any additional legal costs and in exchange, you get the keys to the door. When you build, you need to factor in the cost of the land, the build, interior design, furniture, utilities and all the finishing touches, as well as labor.
Your budget should cover everything, and it's always beneficial to have a contingency fund, just in case there are delays or hiccups along the way. When you're estimating costs, always round up, and don't forget to add taxes!
Finding the ideal plot
You know where you want to live, you've got a budget in mind, and now the goal is to find an ideal plot of land. When you're ready to start your search, contact local real estate agents, sign up for property alerts online and keep your eyes peeled when traveling around the area.
It's beneficial to be open-minded and to consider a range of options, especially if you don't have a clear vision of the finished article yet. View different plots, compare sizes and locations, consider costs and weigh up the pros and cons of each proposition before you make a decision.
Always remember to take your time and make sure that the numbers work before you submit an offer!
Select a plan
One of the most advantageous aspects of building your own home is the flexibility it offers in terms of design and development.
Once you've found the land on which you want to build, think about the blueprint and the layout. You can select a plan based on standard housing stock plans, or you can consider quirkier, more original options.
You might already have a layout in mind, but it can still be beneficial to browse magazines, look at online galleries and take inspiration from places you've visited or projects you've seen on TV.
Put your ideas down on paper, take screenshots and cuttings and start working on a mood board! Think about your lifestyle and how you want your home to function before deciding on final plans.
If you have young children, for example, you may prefer a more open layout, which enables you to spend more time together as a family in the main reception areas. If you work from home, you might want to create a separate area, which will provide tranquility away from the hustle and bustle of the living room and kitchen.
Hire a team you can trust
Perhaps the most important step to get right when building a new home is assembling a team you can trust. If you're looking for contractors, builders and architects, it's critical to take your time and make the right choices!
Start gathering information about local firms and construction companies by searching online using terms like new construction homes near me and general contractors near me. Browse the search results, look at reviews and ratings and visit websites to get a better idea of the services on offer and to view examples of previous work.
When searching for a construction company, think about what you want to gain from the experience and what you expect in terms of customer service. Which jobs are you passing over, and what kinds of services are you looking for?
You may be looking for a business that will handle every element of the project for you! Or, maybe you have plans to take on some of the jobs yourself and utilize a series of contractors.
There are advantages to hiring a team that will cover all the bases, including easy, hassle-free budgeting, dealing with the same people day in, day out to build a strong relationship and saving time on explaining the brief and showing different teams of people around the site.
Vesper Construction is part of a full-service development company, Vesper Companies, which can take care of the entire project, even providing interior design courtesy of our sister company, Interiors by Mary!
When you start narrowing down your options and creating a short-list of businesses you're keen to work with, it's always beneficial to look for companies that have an outstanding record in customer service, as well as producing incredible renovations and developments.
You will be working closely with your team for a long period of time. It's crucial to ensure that you feel comfortable suggesting ideas or modifications and that you trust the people you hire to do the best job possible! You need a team that works for you and with you!
At this stage, it's helpful to think about how involved you want to be in the project. Do you want to be on-site on a regular basis, are you keen to take on a role that involves monitoring progress and ensuring milestones are reached, or would you prefer to take a back seat?
Some homeowners love to get their hands dirty, while others are happy to let construction companies, architects and designers take over. This is a matter of personal preference, and it can depend on several factors, including your experience and skill set, your budget and your schedule.
If you're working full time, or you're looking after children, you might not have the time or the energy to devote to site management!
Before you sign any agreements or contracts, read the terms and conditions carefully, make sure you're happy with every aspect of the document and ask questions before you sign if you have any queries. It's imperative to ask the questions before the work begins, else you end up spending more time money on a miscommunication because you didn't speak up!
Creating detailed plans
When you've hired a team, and you're confident that you've found the best people for the job, the next step is creating detailed plans for the project. This stage focuses on turning your vision into a reality.
Communication is key at this juncture. Meet regularly, discuss ideas, consider suggestions and proposals from builders and architects and take your time to dot the i's and cross the t's. Think carefully about what you want your home to look like, but also how you want it to work on a practical level.
You want to create a fabulous nest, but it also needs to be functional. Once you've decided on a layout and you've made important decisions about the structure of the building, the position of doors and windows and the function of each room, you can turn your attention to interior design, landscaping and personalizing the space.
You will probably have a good idea of how long the build will take and how much it will cost from the initial consultations with your construction company, but by the time you have detailed plans and a project schedule, you should have a more accurate projection.
The length of time it takes to build a new house varies hugely according to the individual plan of action and the complexity of the project. If you're currently renting, or you're living with friends or family, you should be able to plan ahead at this stage.
Starting the build
After weeks of searching for plots, figuring out sums and working on plans, it's time for the most exciting part of the process. Once building begins, you can look forward to moving into your brand new, customized home!
While building work is underway, and you're working with interior designers to apply the finishing touches, it's important to stay in touch, to communicate openly and to raise any concerns if you have any questions or you're not 100% happy with how the project is going! Good communication can prevent misunderstandings and mistakes, and it will provide clarity.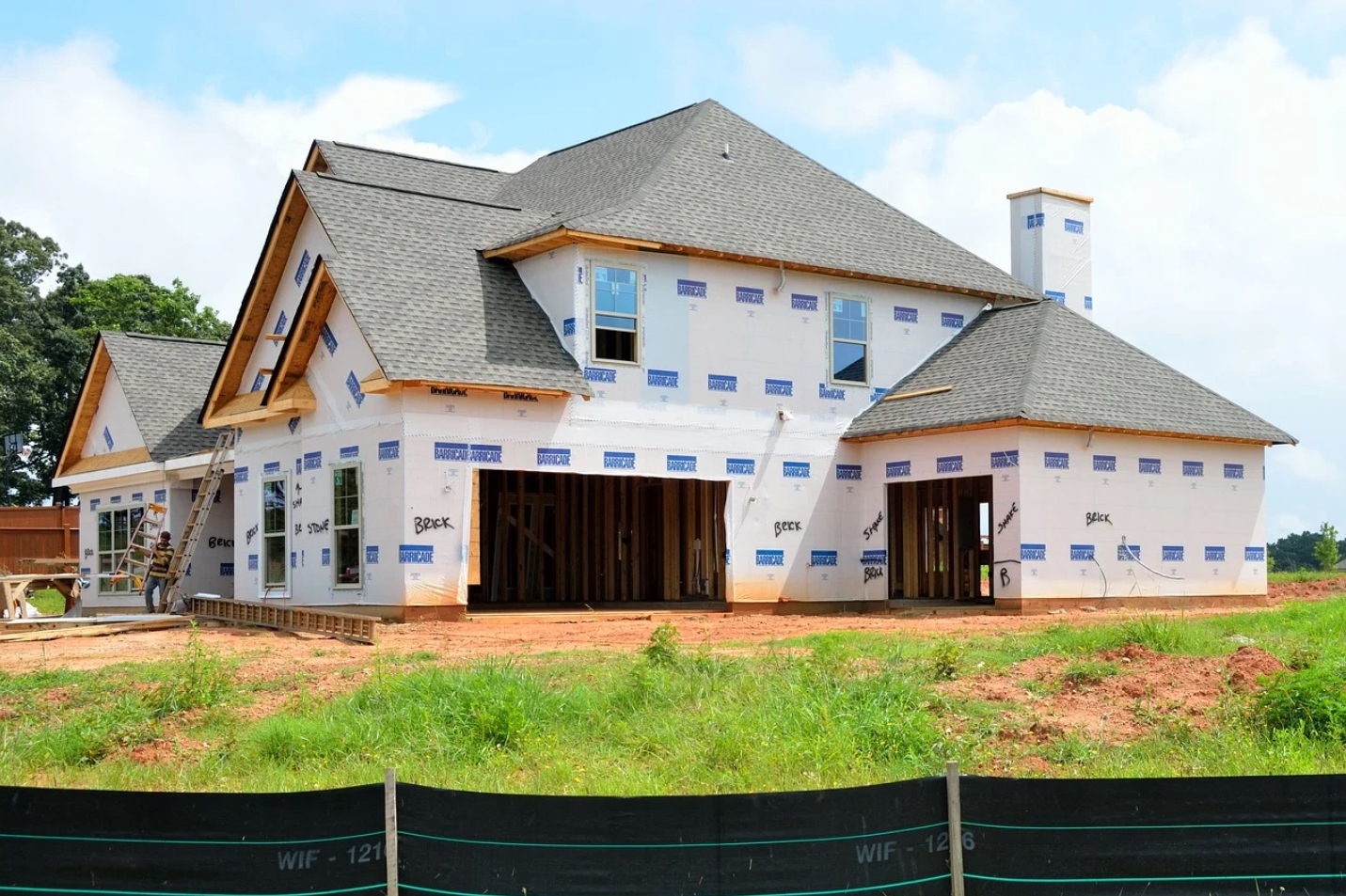 The advantages of building a new house
Building houses has become more popular in recent years, and it's no surprise, as it offers a raft of advantages. If you choose to build your own home, you can enjoy the following benefits:
A more cost-effective solution: more and more people are struggling to get onto or climb up the property ladder. In many cases, building a home is more cost-effective and affordable than buying a house.
Adding value: for the majority of people, their home is their most valuable asset. When you invest time and money into a house, you want it to appreciate. Building a new home is an effective means of adding value. You can also command higher prices if you build in a sought-after location or you create a unique home that has features that other houses don't have.
Customization options: when you buy a house, you can alter it to make it closer to your perfect home, but there is always a limit to what you can do. With a building project, you can put your own stamp on every part of the process, designing a home that is personalized. You have free rein when it comes to the layout, the interior design and the location and you can add personal touches and quirky additions to create a home that is perfect for your family.
Situation and location: often, when you search for a new home, you have to compromise. You find the dream home, but it's not in your first choice location. When you build your own home, you can enjoy the best of both worlds. You can choose a location that you love and design a home that crosses every box on your wish-list.
How can I find out more about building with Vesper Construction?
Vesper Construction is part of a full-service development company that was established over 30 years ago. Working with Vesper Construction gives you the opportunity to benefit from teaming up with dedicated, motivated, highly-skilled experts who will be every bit as passionate about the project as you are!
Whether you're looking for a construction company to take care of every task on your list, or you're searching for advice about interior design, building or decorating, we're here to help. Don't hesitate to get in touch to discuss your project in more detail.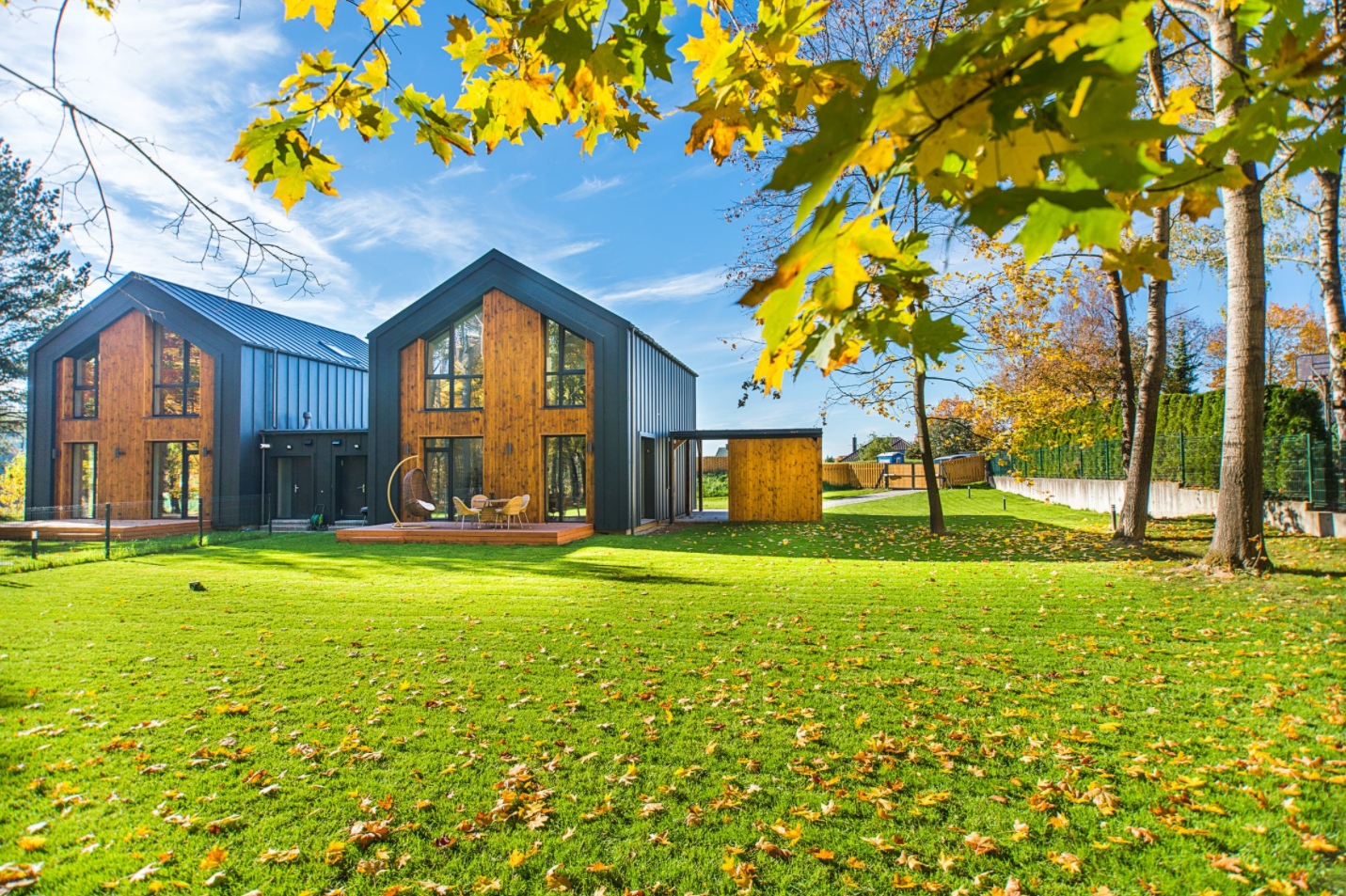 Summary
Building a new home is an exhilarating process, but there are several boxes to check before you can move into your brand new haven. If you're thinking about taking the plunge and building your own house, hopefully, this guide will help you navigate your way through those all-important first steps.